Top creatives & international talents will share their insightful experiences under this year's theme 'Prototyping brands for a new era', set by Steve Vranakis, Festival Curator and Chief Creative Officer for the Greek Government.
"There has never been a better and more crucial time for brands to take a leadership position and try to tackle some of the world's biggest challenges. Profit is not mutually exclusive to doing good for the world. Creativity with a conscience is what our industry should be remembered for."
Steve Vranakis
ADCE Festival Curator
Chief Creative Officer, Greece Government
Jamshid Alamuti
ADCE Festival Advisor
Initiator and Co-Founder, House of Creative Entrepreneurship
Charlotte Bufler & Hans-Peter Albrecht
ADCE Festival Advisors
Charlotte Bufler, Chief Creative Officer, The Wunderwaffe
Hans-Peter Albrecht, Creative Partner, The Wunderwaffe
Alex Bec
Managing Director and Founder, It's Nice That

"Enabling Creativity to Thrive - bringing purpose to publishing"
In his talk, Alex Bec will be speaking about It's Nice That journey, and how they've structured a group of businesses around it to stay true to their purpose ('Enable Creativity to Thrive') and making a lasting impact on the creative industry.
Dr. Rebecca Swift
Global Head of Creative Insights, Getty Images

"From the generic to the intersectional"
This talk looks at the evolution in the commercial visualization of ourselves and our lives by examining how the meaning of "authenticity" has changed as we expect more from the pictures that we see in branded content.
Luiz Sanches
Chairman and Chief Creative Officer, ALMAP BBDO

"In conversation with"
Luiz Sanches, one of the most awarded creative directors around the world, will have a conversation with speaker Ian Grais, curator Steve Vranakis and ADCE Festival Advisor, Jamshid Alamuti about conscious businesses and the power of brands.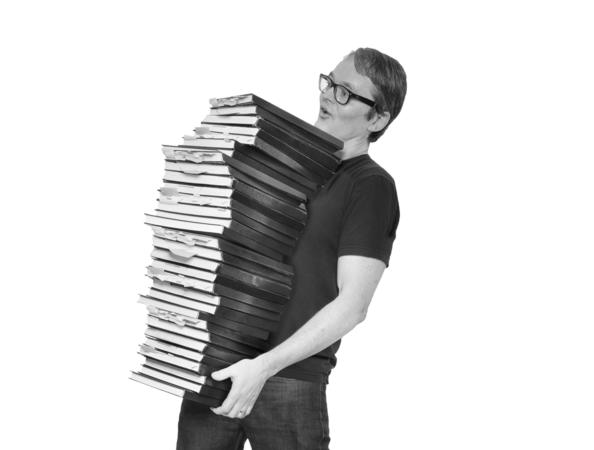 Ian Grais
Founder, Rethink Communications

"Rethink the Business of Creativity"
In his talk, Ian Grais will highlight the importance of focusing on people, before focusing on the product or profit, to consistently creating your best work.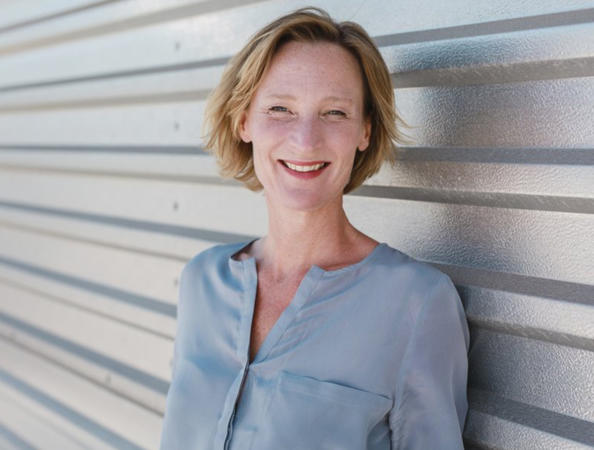 Julia von Winterfeldt
Founder and CEO, SOULWORX

"Awakening Purposeful Possibility - Collectively"
Can companies and their brands truly awaken to become purposeful organisations, or is this simply another check box to be crossed off? In this talk you'll find out how companies can unfold a purposeful mindset collectively, and manifest something that matters not only to you, but also to us and ultimately to them. Spoiler - Fear and shame is in the equation.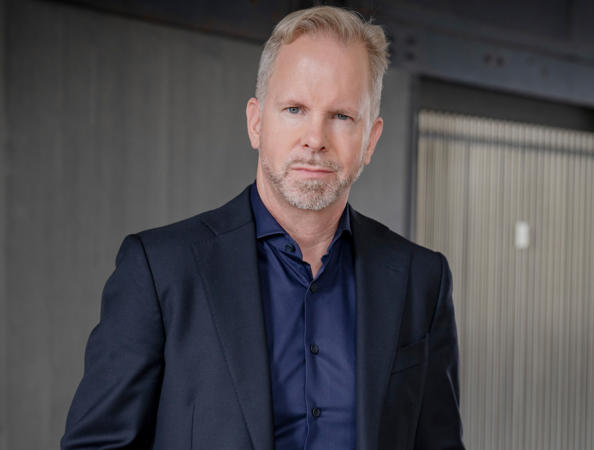 Karel J. Golta
Founder & CEO, INDEED

"Rebels to recode innovation"
Creating cool products and services is no longer good enough. The chase for the next big thing, next better thing, all in the spirit of relentless growth, is no longer sustainable. Could it be that innovation is not only part of the problem, but its heart? What if we deny that human beings are exceptional? And that human-centricity is a catalyst that accelerates and amplifies existing patterns?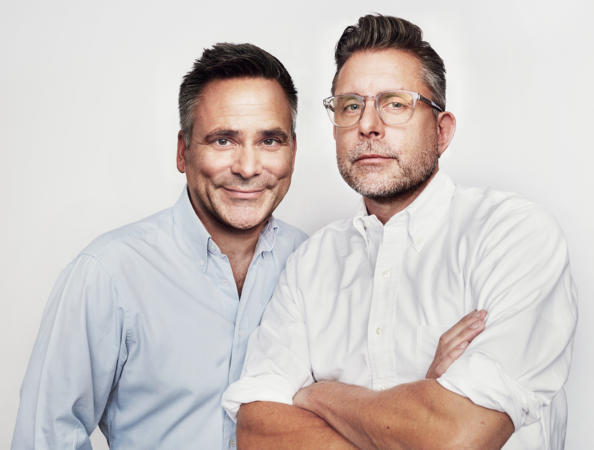 Mathias Wikström & Johan Pihl
Founders, Doconomy

"Consumers to the rescue"
Mathias Wikström (CEO and Founder) and Johan Pihl (Head of Innovation and Founder) at Doconomy will share their thoughts on how to rewire financial systems to save the planet by forging the power of data, technology, and collaboration.
Connections across Europe
Connection from Latvia
Anna Andersone

"How many hugs?"
BE-WITH - turning burnout into a new product and creating a movement. In her talk, Anna Andersone (start-up founder & CEO at Riga TechGirls) will tell us about learning the human need for touch and making a business case out of it, but above all benefiting the society on a much larger scale than she could ever imagine.
Connection from Austria
Michael Katzlberger

"Can AI be creative?"
Michael Katzlberger (CEO at TUNNEL23) will give a comprehensible overview of the fascinating discipline of artificial intelligence and show many practical examples for the use of AI in the creative industry. Will intelligent machines be creative one day? Are they already? And will we compete with them?

Connection from Spain
David Ruiz

"Stop and think"
David Ruiz, founder and creative director of ruiz+company, will highlight the importance of knowing where we are to know where we are going. He will share his insights after the amazing experience of sailing around the globe on his own for 4 years.
Connection from Switzerland
Neutral Communication Agency

"How to strategize brands in the age of confusion"
Change is happening at superspeed – metadata, the virus and the breakdown of consensus-based-reality, have pushed us faster and further into the 21st century.


Connection from Lithuania
Jonas Lekevičius

"AI and Designer Collaboration"
Before AI completely replaces designers, it might help us, give us ideas, new creative tools, and might even critique our work using vast amounts of data. There's a lot of designer-friendly AIs already available, and even more ideas just beyond the horizon. What can you use today? What to expect tomorrow?

Connection from Portugal
Ilustra Hackaton

A sprint event where 5 Portuguese artists will collaborate intensively on an illustration project. For 8 hours, they'll explore different languages, discuss new ideas and develop personal projects. No software, no hardware, just illustration. In addition, 33 illustrators have been commissioned to do an art piece on the festival theme for the 6th of November, where a virtual gallery will be open to buy the fine prints.
Connection from Ukraine
Olga Shevchenko

"Creativity as sports"
Olga Shevchenko, Creative Director at Vintage Web Production, will share her thoughts about why 'Creativity is indeed just like sports'. "When you first start, -she argues-, you have no idea as to what you're doing. It takes a lot of practice and a coordinated team to become successful".
Connection from Finland
Niklas Lilja

"Four Challenges to Quarterly Capitalism: How to build a brand for the next 1000 years"
What does a punk drummer running a kimono company founded in 1688 have in common with a tea canister crafted in silence for six generations, now doubling as a high-end speaker? In his Four Challenges to Quarterly Capitalism, Niklas (ex-ECD TOKYO, R/GA) charts a way past our obsession with exponential speed and quarterly reports, showing how brands who dare to choose long term creativity over short term profits stand to unlock immense human, social and business value.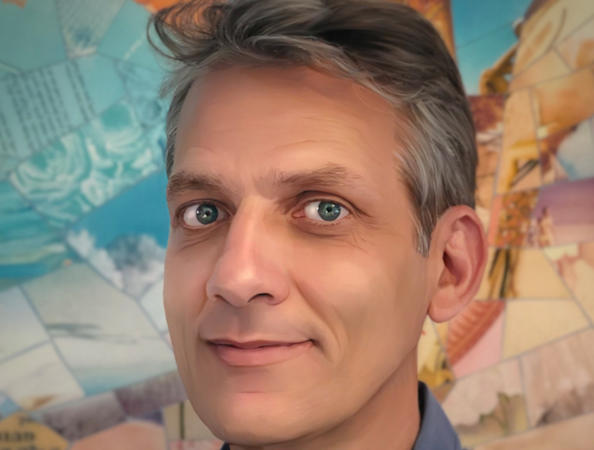 Connection from Cyprus
Charis Tsevis

"What about Ornella? Lessons learned. Lessons worth sharing."
Visual designer Charis Tsevis will give the talk on education and self education, great teachers, goal setting and discipline, and lessons learned from Gestalt psychology over his three decades career as a designer.
Connection from Germany
Prof. Roland Lambrette

"Creativity and responsibility – a 50 billion Euro question"
The lockdown unlocked new ideas about our imagination regarding identity, values and the future of creatives. Do we want to continue to be part of an industry which is based on the idea of propaganda as a service? Or will we use the opportunity of this crisis to apply our skills, talents and tools of communication to contribute to a "positive impact on culture, society, economy, environment and a better future for everyone" (Steve Vranakis). How can we take greater responsibility for the impact and the resources we have?
Connection from Italy
Undistancing Italian Creativity

In a time where distance has been crucial as never before, the Italian creative community has come up with a new word to close the gap: undistancing. A short video capturing comments and reactions of Italian creatives about several themes, from post-lockdown creativity to the true meaning of commitment in this period.
Connection from Finland
Tobias Wacker

"Hop off the trend bandwagon before it's too late"
Tobias Wacker (Group Executive Creative Director at hasan & co.) will talk about Purpose, Style, Ideas: Once an ideology gains momentum, brands start to become pathetic copies of the original. A pledge for creativity after the crisis and for your own thing.

Connection from Germany
Pathways – Europe at Your Fingertips

In collaboration with Germany's Foreign Office, the ADC Germany has developed a virtual reality game to highlight Europe's strengths: diversity, peace and cohesion. Join this virtual panel discussion with Irene Plank (Strategic Communication Officer, Ministry of Foreign Affairs), Robert Werner (Art Director, Artificial Rome), Imke Jungnitsch and Nicole Hoefer-Wirwas (Co-Founders of BOOST Seminare), the team behind the app.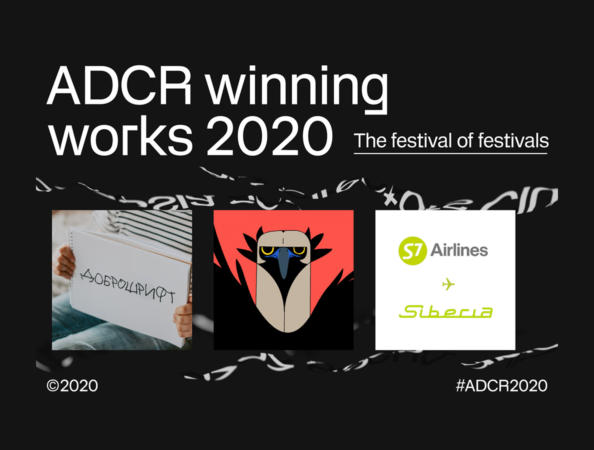 Connection from Russia
ADCR winning works 2020

Creatives from BBDO Moscow, Smetana and TutkovBudkov will give an insight on their recent winning works at the ADCR Awards 2020: Birds Record Music Video from BBDO Moscow for WWF Russia, Font of kindness from Smetana for Russian charity foundation ROSBANK, and We are Siberia from TutkovBudkov for S7 Airlines.

Connection from Ireland
The Best of Us '20
The Institute of Creative Advertising and Design (ICAD) and its president, Rossi McAuley, will share and announce the Best of Irish design and advertising from last year.
Connection from Germany
Audio branding – using the example of the upcoming ADC Podcast

Audio branding is gaining more and more importance in today's multimedia fuelled world. Studio Funk is well known as a successful and visionary company for audiovisual productions in Germany. Their in-house music department kids in a candy store will talk about the process of finding a unique and successful sonic branding as well as their work for the upcoming ADC Germany Podcast.