Highlights from ADCE Festival 2021
Our 2021 Festival was a highly stimulating and diverse showcase of how creatives in different disciplines throughout Europe -including advertising and design, but also film, art, fashion and business- are dealing with today's most pressing challenges.
We hope you found it as inspiring as we did, and if you didn't get a chance to follow the virtual gathering, we encourage you to scroll down and watch some, if not all of the presentations. They contain thoughtful industry insights from top leaders in their fields, and they present a fantastic array of projects and initiatives that focus on creating real change by using creativity to give visibility to what really matters in new and unexpected ways.
European Creativity
With Hermann Vaske, Alexander Schill, Michelle Nicol and Erik Kessels.
The first slot of the festival focused on European Creativity and it started with our President, Alexander Schill, interviewing the award-winning German director, author and producer of "Why Are We Creative" and "Why Are We (Not) Creative", Hermann Vaske. The session also featured a presentation by the innovative Swiss creative and curator Michelle Nicol and acclaimed Dutch artist, curator and communication designer Erik Kessels.
Hermann Vaske
Director, author and producer
"After talking to so many creators throughout the years, I have realised that heritage, ambition, rebellion and diversity are very important for creativity"

"Creativity is not only about creation but about survival, hence the importance of the climate movement"

"The EU is the most successful peace project in human history, and only creativity can help us survive"

"The main enemy of creativity is fear, but fear can be used as a vehicle. Bowie created to conquer his anxieties and fear."

"I am finishing my creative trilogy with a film enquiry on how creativity can solve the worlds' problems"

"I am also excited to present the first short film of an ADCE series of EU talks with European creatives, starting with Oliviero Toscani"

Michelle Nicol
Co-founder and Curator, Neutral Zurich
"Creativity is always at the forefront of change"

"We have been collaborating with artists, architects, designers, fashion designers, and scientists. We must facilitate connections between these different worlds to make art and culture accessible to many people."

"One way to democratize art is to bring it to the communication and advertising realm"

"We are inspired by the APG (Artists Placement Group) from the 60s and think that every company should have at least one artist on their team"

"At Neutral we have 7 rules to operate and we call them the Extended Total Look because they frame our commitment to creativity: (1) Promote the now idea (2) All spectators must be performers (3) Revolt into style (4) Try repeating a single motif (5) Define temporary autonomous zones (6) Envision your knowledge (7) Enhance your life"

Erik Kessels
Creative Partner, KesselsKramer
"How critical is creativity in Europe? I think creators should challenge the status quo more"

"Europe is very diverse but there is a demon in creativity and it is uniformity"

"As a creative you should not always stick to your work assignments but work with your hobbies, your fascinations, etc"

"My top tips to be creative and critical: (1) Redesign your imagination. (2) Personality before portfolio (3) Say No (4) Never brainstorm in a large group (5) Beauty is in the imperfection (6) Use your backyard (7) Spread a virus called creativity"

How to Enact and Accelerate Change in the Creative Industry
With Nico Ordozgoiti (Creatives for the Future), Lisa Merrick-Lawless (Purpose Disruptors), Duncan Meisel (Clean Creatives) and Mareka Stake (Creatives for Climate).
The climate emergency has put the spotlight on the advertising and design industry, whose work has a big impact in the use of planetary resources. This panel presented four organisations that are imaginatively trying to change how the industry operates from within.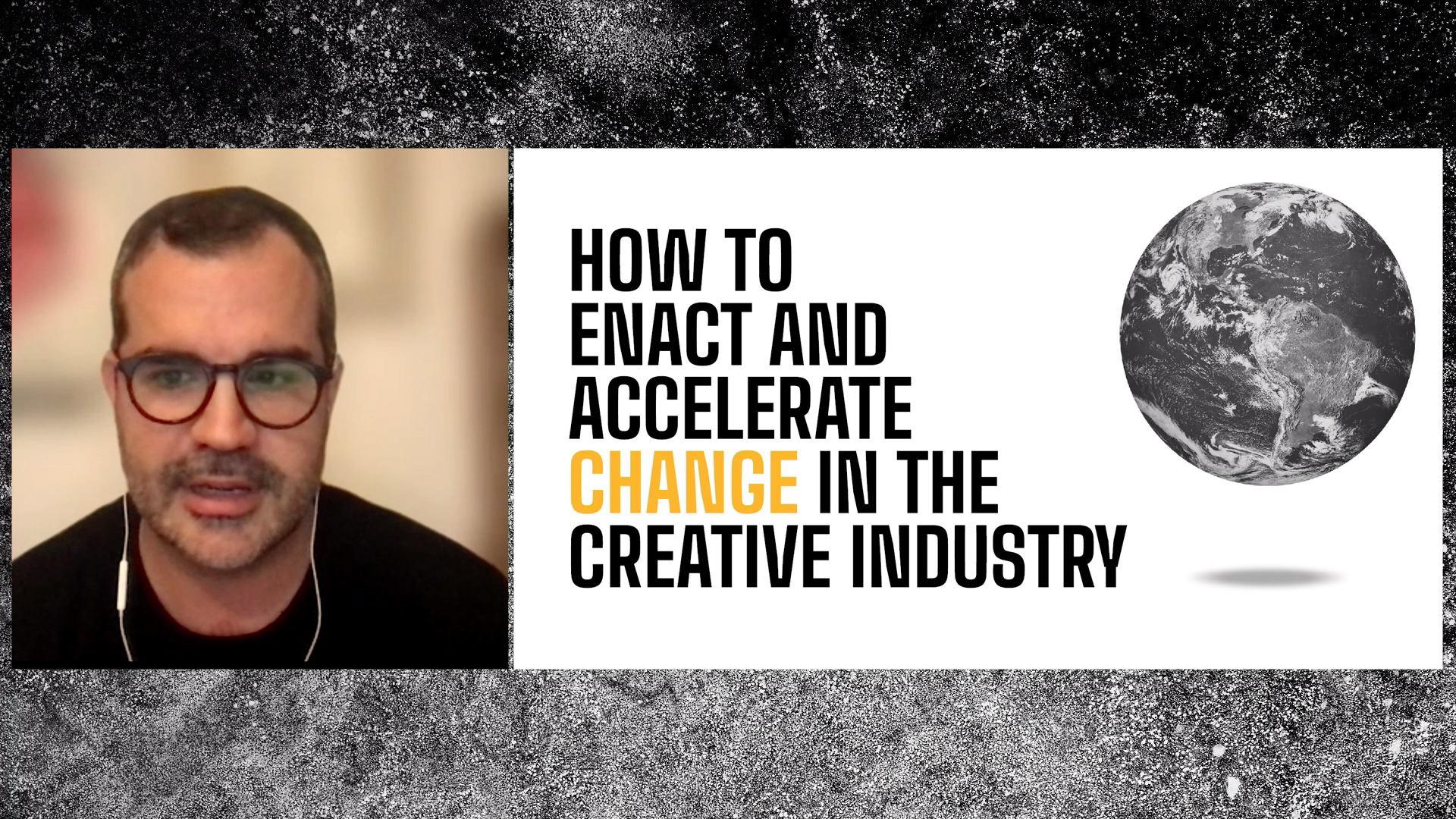 Nico Ordozgoiti
Creatives for the Future
"Our industry carries a lot of shame as it is based on promoting consumerism, but we have the opportunity to turn it around"

"Three things we can do for the future: (1) Transform agencies from within (2) Drive awareness within our networks: we are not islands, we have the responsibility to influence our clients, come up with initiatives and campaigns to do better (3) Work to make sustainability cool. If we can sell cars, shampoos and cereal, we can sell a better future for people."

Lisa Merrick-Lawless
Purpose Disruptors
"The Future has an image problem. We are not emotionally connecting to 2030. People's anxiety about the future is high, but scientists' forecasts of 2030 and terms like 'sustainable living' and 'net-zero carbon' seem dull, over-technical, and lifeless. We need to see and feel the reality that many climate change measures improve quality of life for all – giving us a chance to live more connected and meaningful lives. We need compelling visions of the future, now. Maybe instead of promoting the sustainable development goals we should be promoting the new Good Life in 2030"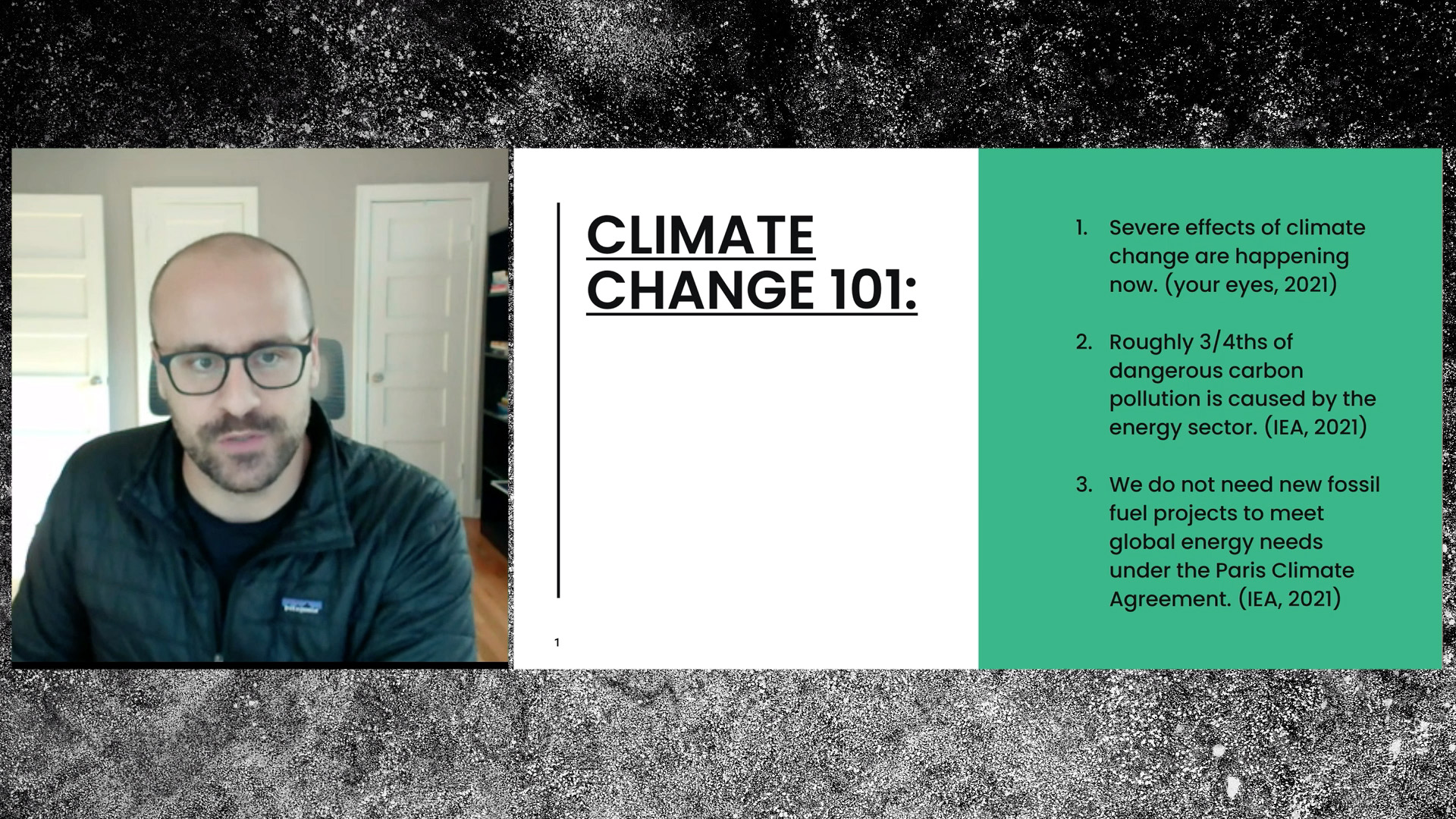 Duncan Meisel
Clean Creatives
"The biggest part of any creative company's carbon footprint is the work you do for your clients. One campaign for a fossil fuel client can undo all of an agency's sustainability gains."

"Sustainability is about your clients, not your company. One basic step we all need to make to make creativity clean is to decline contracts from fossil fuels"

Mareka Stake
Creatives for Climate
"We firmly believe creative thinkers from all sectors of society have the skill-sets and collaborative power to inspire action, imagine solutions and bring about a new future"

"We collectively commit our creativity to taking on the biggest brief we've ever known: keeping planet earth habitable"

New Fields of Creative Visibility
With Safia Minney, Luca Pannese and Joana Vasconcelos
Our final slot presented the visionary work of three innovators in their fields, UK ethical fashion entrepreneur Safia Minney, Italian creative Luca Pannese's moving campaigns for the charity sector, and the monumental sculptures of Portuguese Artist Joana Vasconcelos, made with repurposed products.
Safia Minney
Founder, People Tree and REAL Sustainability
"Fashion is the second largest industry polluter in the world, and 77% of senior executives in the UK believe there is modern slavery in their supply chains according to ethical trade Initiative"

"I asked myself, how should we redesign fashion in the planetary, climate and social crisis? I founded People Tree, the first fashion company to achieve World Fair Trade Organisation mark to guarantee Fair Trade throughout the supply chain"

"The fashion industry needs to work with organic and fair trade cotton that comes from regenerative agriculture"

"We know we have to move away from synthetics that are polluting even the more pristine waters of the world"

"We need to adapt our language to better reflect the emergency we are living through. Swap climate change for climate emergency, crisis or breakdown, or global warming for global heating"

"Some business leaders and myself launched the platform Business Declares an Emergency and we have just launched Real Sustainability and Fashion Declares"

Luca Pannese
Co-Founder and Executive Creative Director, SMALL NY
"After working for 20 years in the big advertising networks we decided to jump off the ship and found SMALL, more of a speedboard"

"One of the accounts we've been working since 2012 is the charity Coordown, an association for people with down syndrome, which we are honoured to partnership with"

"I will share 4 campaigns we've done for them that show how creativity is needed to give visibility, especially to the charity sector, who often doesn't have much budget"

"Our 2012 campaign Integration Day shows how in order to be visible you must think ambitious: We exchanged actors of famous ads with actors with down syndrome"

"Our 2014 campaign Dear Future Mum shows how you need to think brave: We tackled a topic that is extremely delicate (abortion) and hardly addressed in media and advertising."

"Our 2017 campaign Not Special Needs shows how visibility can come from thinking unexpected: We wanted to do something that's never been done before, and show people with down syndrome from a new perspective"

"Finally, our 2021 campaign The Hiring Chain shows how visibility can come from thinking true: if people saw people with down syndrome more at work there will be more opps for jobs for people with down syndrome"

"A final tip we follow in our work is to think in headlines: if we can summarise the idea in 12 words - the average headline count - and it still stays clear, catchy and relevant, it is a good sign"

Joana Vasconcelos
Contemporary Visual Artist
"Visibility is very important for an artist. To create my monumental sculptures I recycle everything I can from the domestic space. The works often reflect about female identity, gender and women rights"

  "A studio can be a very unique place to amplify ideas. I employ 50 people. We recycle everything, we only use Portuguese products, natural fabrics and we try to recycle people's ideas and people's minds. We aim to run in the most sustainable way and care about our planet and people wellbeing"